Help Power the New Year With Duracell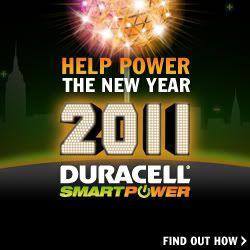 Duracell is using people power to illuminate the 2011 numerals in Times Square on New Year's Eve – marking the third year in a row that human energy will be used to light the numerals in the annual celebration.
New Yorkers and tourists alike have the chance to literally help power the 2011 numerals by visiting one of two Duracell Smart Power Lab locations, hopping aboard a Power Rover and pedaling. With each push of the pedal, human energy is captured, converted into usable power, and then routed and stored at Duracell Battery Centers. The journey will end at One Times Square, where the stored power will light up the 2011 numerals as the New Year's Eve Ball drops and the clock strikes midnight.
New this year, the Duracell Power Rovers will be featured at two Smart Power Labs. Two Power Rovers are permanently located at the Times Square Visitor Center. Two additional Power Rovers are housed at the Mobile Smart Power Lab, which will be making stops in New York City starting on Tuesday, November 30. Follow Duracell on Facebook at www.facebook.com/duracell to get exclusive information on where the Mobile Smart Power Lab will be throughout the holiday season.
Hours of Operation
The Duracell Smart Power Lab at the Times Square Visitor Center, on 7th Avenue, between West 46th and 47th streets, is open now through December 29 from 9 a.m. to 7 p.m. Monday through Friday, and 8 a.m. to 8 p.m. Saturday and Sunday. The installation will close at 7 p.m. on Christmas Eve and will be closed on Christmas Day.

Learn More About New Year's Eve in Times Square
For history, frequently asked questions and more, click here.
Here are some pictures of our beloved Carla Hall and Padma Lakshmi sent to us by Joseph Vasquez.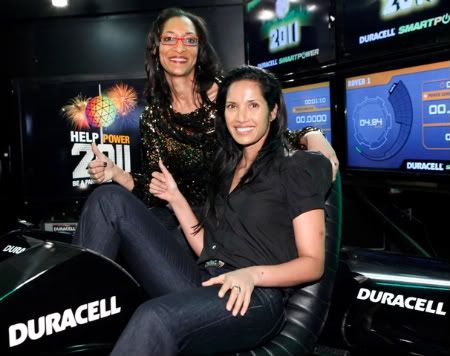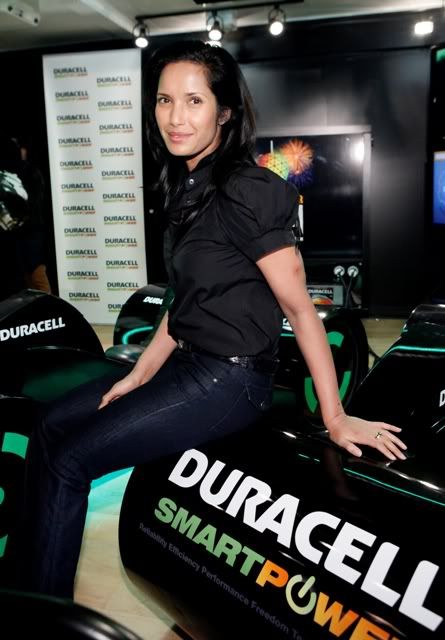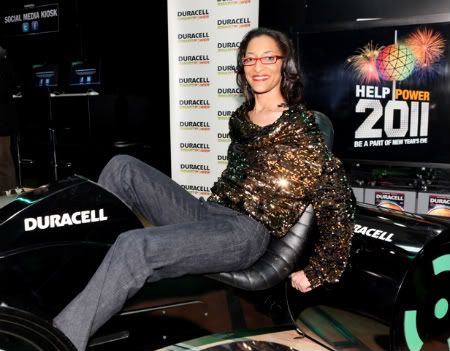 Thanks for the story and images Joseph. Anyone who would like to send us pictures of them participating in the event or of others peddling, send them to us at bloggingtopchef@gmail.com.