Its time for the Top Chef Tour to roll out once again.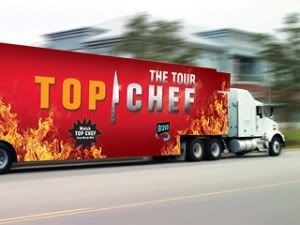 Yes, its that time again and no, we will not be giving out press passes this year. If you do go, feel free to pass along your story and pictures too. The tour starts out in STL on 4/14. Admission is free and its a first come, first serve type deal. Hope everyone goes and has a great time!
Click
here
to get a complete list of cities and dates. A big Thank You to Pam for the heads up and link to
STLToday.com
.