A rant
I've warned you all before but let me warn you again.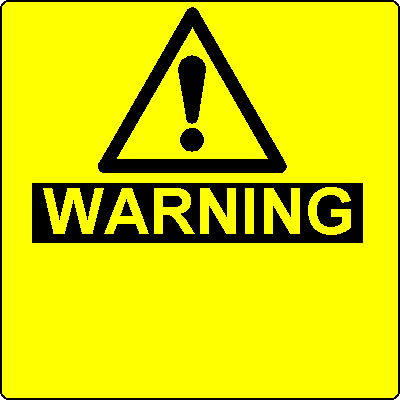 I am no writer. If you expect perfectly formed sentences and paragraphs all neat and tidy, you are so in the wrong place.
You've been warned!
Ya know what, I really am enjoying Top Chef Masters. I like the challenges. I like the camaraderie. I like the mistakes made by professional chefs. I even like the judging, sorta.
I don't like Gael Greene.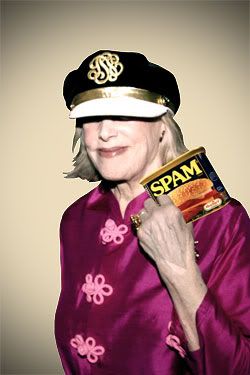 I totally stole this picture from:
Photo: Photo-illustration: Everett Bogue; Photos: Getty Images, Patrick McMullan
Why? I'm not sure. I cant really put my finger on the reason but that lady annoys me to no end. I really tried to like her but nope, couldn't do it.
One of my pet peeves is star-fuckers. I can't stand them. Tonight's poll asking about who slept with Elvis just pissed me off. Gael Greene blew Elvis Presley then wrote a book about it and now its a trivia question on Bravo? Big. Fucking. Deal.
You know what would impress me more? If a woman of a certain age hadn't slept with Elvis Presley. If it had a pulse, he fucked it. Whats there to brag about? I can live with the 5lbs of make up spackled to her face but please, stop talking about who spent time in your mummified vagina!
Something else that gets to me is her hats. Yeah, yeah, its her signature. Whatever. They annoy me.
Remember that story about the young couple who were married and on their wedding night, the bride told the groom to not untie the ribbon around her neck? She repeated it night after night and guess what her douchebag husband did anyways? Yup, he untied the ribbon. Her head goes rolling off her body and there goes the honeymoon. I think Gael's hats are like that ribbon. If you remove her hat, her head will roll off or she will turn out to be the Crypt Keeper at the very least.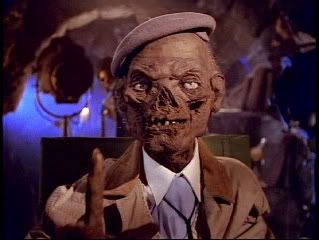 Gael wears hats. The Crypt Keeper is wearing a hat. Coincidence? I think not!
Gael seems highly respected in her field and that's something else that bothers me, food critics.
My annoyance with critics spills over to movie critics too. Don't even get me started on that Leah Rozen bitch. "

The Blair Witch Project is the scariest movie ever made

" or some such shit came from her mouth. Did she even watch the movie?
Anyhoo, pardon my rant. I had to get it off my chest.
If any of this seems a bit mean, I don't care. Gael might be the nicest person on the planet but she annoys me. My blog, my opinion.