We got in trouble!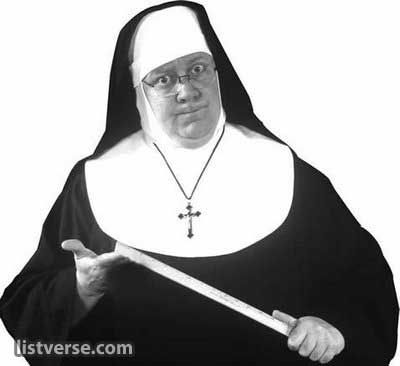 Remember when I said we had press passes for y'all and y'all needed to write something up, get pictures if you could? Well, someone emailed our Bravo contact saying they had no intention of writing anything but still wanted the press passes. Know what happened next? Yup, I got a call from our contact and she wasn't pleased at all.


Tory, our contact, started the conversation off being pretty upset at the blog and myself but by the end, things were cool but I did have to promise to include our dear readers in on our scolding. I understand why Tory was upset and agreed to do so.


Press passes are not guest passes. Press passes are meant for members of the press. Members of the press who will tell the world about how awesome the TC Tour is. Bloggers are members of the press(sorta, I guess) and we provide lots of free press. Our humble little blog is the red headed step child of the blog world, long story, and we are always stunned when anyone who has anything to do with the show talks to us. If we burn our bridges with Tory, we are pretty much sunk. Get it?
So, please, if you went to the event, write something and get it to us. As I told Tory, we are not professionals. We do not expect perfection. If nothing else, just write something down and we can try to fix it for you. Bravo is being nice enough to give press passes to everyone we sent emails to so don't blow it for next seasons fans. We may not get any passes next year if this keeps up.


Weve only gotten one review so far so I expect a few more to be coming. I do know some were scheduled to go but due to health issues, work, kids, etc...you had to cancel. Thats totally understandable.
So, scolding over. Trust me, it hurt me more then it hurt you.