NOOOOOOO!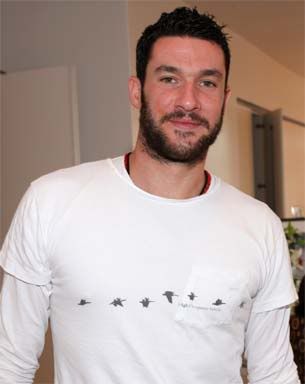 Top Chef Season 2 finalist Sam Talbot, 30, and his Colombian girlfriend, T-shirt designer and model Paola Guerrero, who's also 30, got married at NYC's City Hall this week, a friend of the chef tells Life & Style.
The two met in Brazil last December and announced their engagement in July.
Congrats to the happy couple!
Photo Credit: WireImage
UPDATE: Ran across this picture of my beloved Sam and that bitch who thinks she stole him from me.
I guess she is cute and all. I don't care though because Sam still loves me. BTW, I totally stole this picture from
The Evil Beet.
Thanks Lindsay
I'm gonna go eat a gallon of Cherry Garcia with a Jose Cuervo chaser.