Foaming At The Mouth With Marcel Vigneron!
Our wonderful guest chef and field reporter Trish shares her experience with Chef Marcel.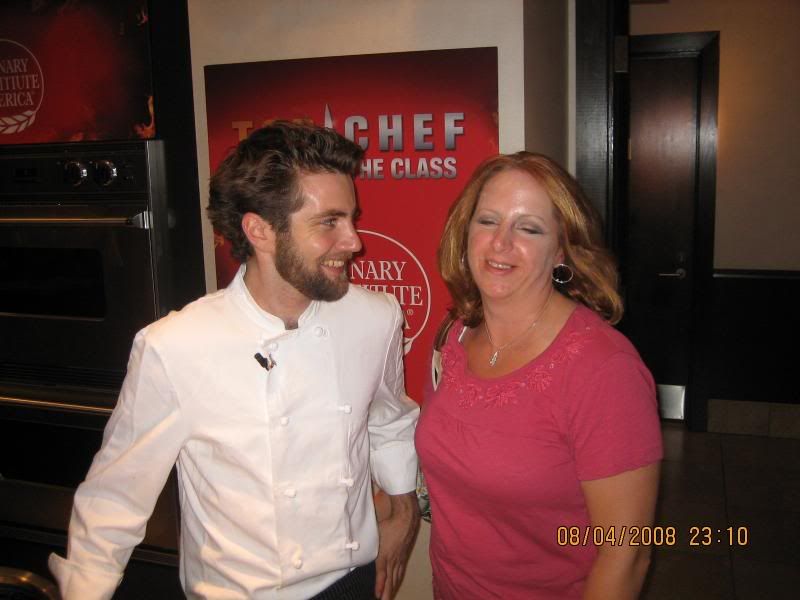 The most recent cooking demonstration class at the Culinary Institute of America's NYC location featured Top Chef Season 2 finalist Marcel Vigneron - and of course, his trademark foams!
First off, Stephan Hengst from CIA was not kidding when he told me it was going to be standing room only. The place was PACKED and was definitely the most crowded of the three events I've been at! I had e-mailed Stephan earlier in the day to ask him if it would be OK to bring my boyfriend Keith along and even offered to pay for him. He told me as long as one of us was willing to stand we'd be able to make it work! That actually made it easier for me to move around and report plus a seat opened up towards the end of the night so it all worked out fine! Thanks again Stephan! (It was also great to see Bravo's Sarah Conrad again!)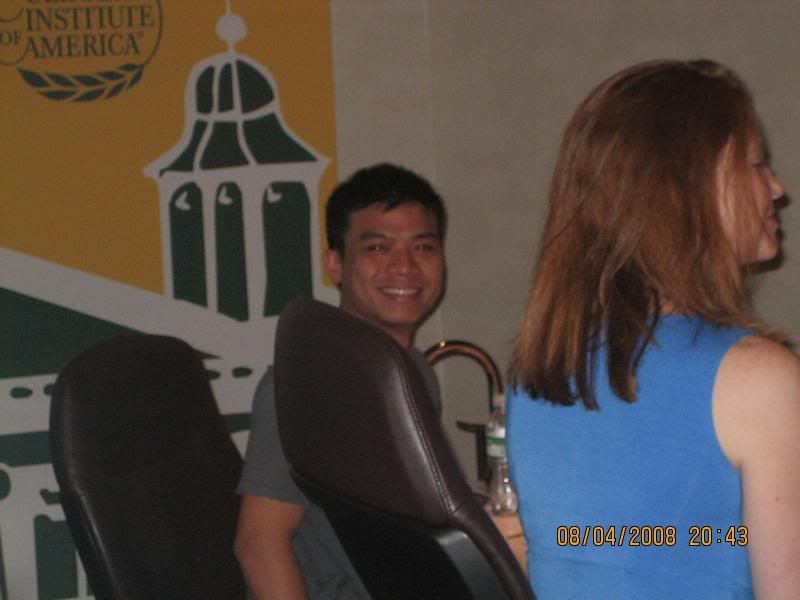 As I waited for Keith to arrive and was sipping on prosecco I noticed a familiar face in the crowd. It was Season 3 winner Hung Huynh! He was talking to some very influential men who had reserved seats, although I don't know who they were.
Hung was warmly welcomed during the guest opening greeting and he very humbly sat and enjoyed the evening!
Marcel came out and I have to say, I really think he got a raw deal in the editing of the show. He was charming, funny and really quite appreciative of not only all of the support, but of the help he had in making the night a success. He brought along a friend (Ken) to be his main sous chef and a few other CIA students took the train down from Hyde Park at 6:30 a.m. to lend their support in the kitchen. Ken and Marcel recently entered a cooking competition in Ohio and they won first place!
Click
HERE
to read more and for more pictures.