Cooking with Chef Sam Talbot
We here at BTC LOVE when we can help fellow fans get into Top Chef events. We love it even more when you come back and share the experience with the rest of us. A big hug to our Guest Blog Chef Trish. We enjoy her in the chat room each Wednesday night... now we get to share a dream come true for her. She got to see Chef Sam in action.Thanks Trish for sharing this with us!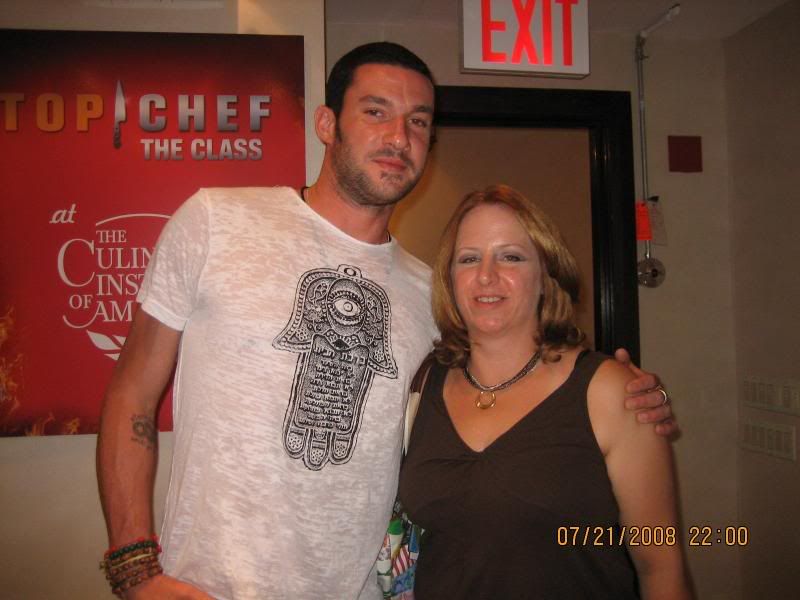 After a very random encounter back in June, I finally achieved one of my goals as a Top Chef fan/blogger - I got to meet Sam Talbot!
Sam was the guest chef at this week's Top Chef cooking class, held at the Culinary Institute of America's NYC location at Astor Place. The classes are part of a series of events that are being hosted by CIA and Bravo. Recent guest chefs have included Season 3's Casey Thompson and Season 2's Marcel Vigneron.
Since I attended Casey's event on July 7, finding the place was a breeze. Gettting in, however, was not! A capacity crowd had enrolled in the class to get cooking tips (and eye candy!) from Sam. I wasn't listed on CIA's list, but Stephan Hengst (CIA's Senior Communications Manager) assured me that I was welcomed! Moments later, Sarah Conrad from Bravo came over to greet me! All was right with the world! Thanks to both for their hospitality and help in getting me everything I needed!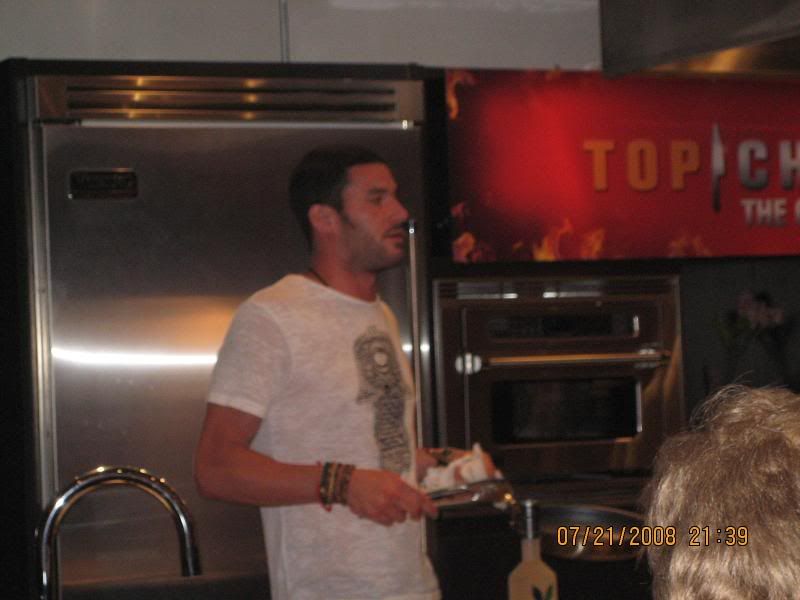 Sam entered the "kitchen" as his enthusiastic pupils waited, sipping Prosecco and thumbing through complimentary copies of "Top Chef - the Cookbook". He was very charming and started the evening by presenting a special drink for the crowd - a minty mix of Veev (a new liquor featuring the acai berry), club soda, mints and sugar - strong but refreshing on a steamy evening in NYC. Sam provided everyone in the crowd with a "veev" bead bracelet, which made the fans happy that their wrists could resemble those of Sam!
Click
HERE
to learn what Sam prepared, Sam tidbits and for more pictures!
Labels: Chef Sam Talbot