Top Chef 4 - Episode 1
And the winner of tonight's Quick Fire Challenge is.... ?!?!?


Yep Chef Anthony, that was our reaction too. We were shaking our heads and wondering where this was going. But it came together when we got to the EM challenge.
Congratulations Chef Stephanie
on the first Elimination win.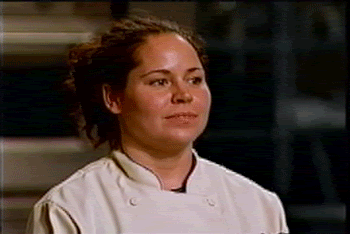 Way to start off. Remember, both Harold and Ilan won the first EM during their seasons.
So sorry Chef Nimma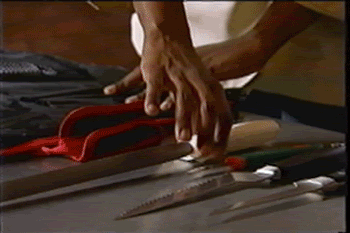 You said that no one will know that you can cook. That is not true. You made it to Top Chef, so we know you can. We wish you all the best! Drop by our little kitchen any time!
Thanks to everyone who joined the chat room tonight. It was a lot of fun. Be sure to join us live every Wednesday night during the show. It is a party in there. Special thanks to SisterZip for keeping the beers coming.
So what did you think of episode 1 and the chefs? Or of both Rocco and Anthony together as judges? Read what Rocco thinks on his blog - Click
HERE
.
Feel free to leave comments in the comment area. We want to hear from you.
Labels: Top Chef Season 4 Episode 1