Top Chef Episode 7 - Bummer Party Night
Let's give Chef Dale a round of applause. His first Quick Fire win.
Way to go ice cream man.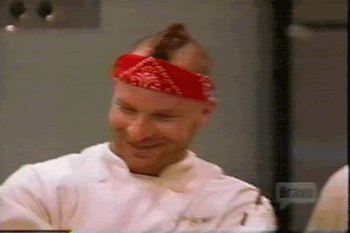 You have worked hard and earned an evening off.
Drinks are on the blog for the "Big Dog"
Chef Tre, this makes 3 Elimination wins for you.
Keep it going dude.
Oh Chef Sara N.
We are sorry to see you leave.
Thanks for dropping by the kitchen to chat.
You are always welcome here.


With Chef Sara swing out the Top Chef doors,
this is the final New York Chef eliminated.
Unlike season 1 and 2, the winner of season 3
will not be from New York.
So that leaves...
Brian and CJ from California,
Hung from Vegas,
Howie and Sara M from Florida,
Casey and Tre from Texas
and Dale from Chicago
Good luck to the 8 of you!