Top Chef - A Bee, A Trip and Some Tears
To the new Queen Bee.
Congratulations Casey on your second Quick Fire win.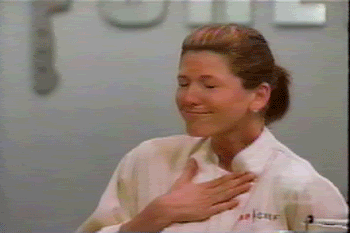 You earned it after tasting fish paste.
Congratulations to Tre for his second Elimination win
and to CJ for his first Elimination win.
Hope you both have a wonderful trip to Italy.
Joey, Joey, Joey.
Gonna miss you dude. You did well.
Be proud and drop by the little kitchen any time.



Thanks to everyone who dropped into chat.
A great group and great fun.
Welcome to all the new fans who joined us this week.
Look forward to chatting again next week.